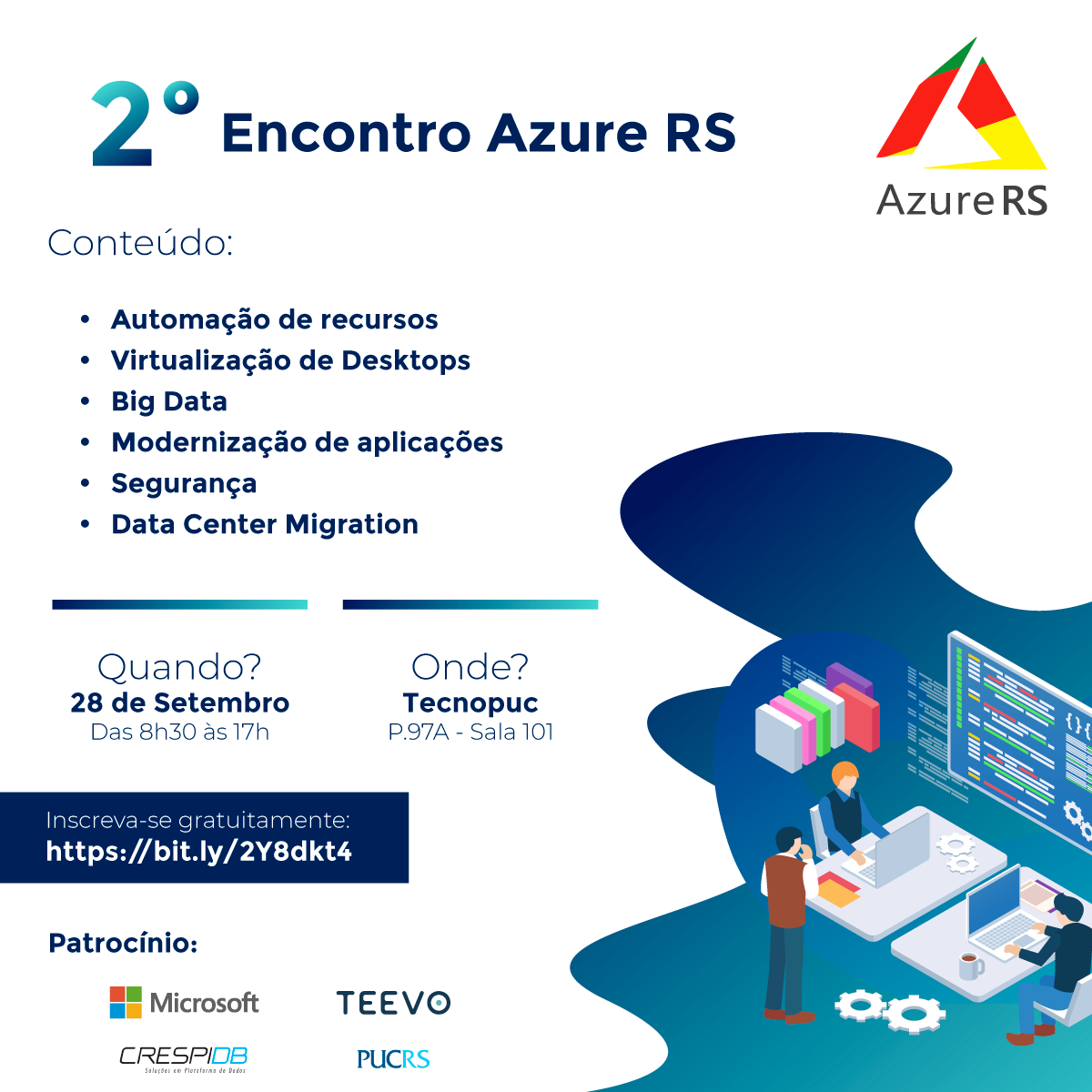 Technical community of RS, I have an invitation for you! On September 28th, 2019, the second edition of AzureRS will take place, a PRESENTIAL and FREE event, where we will have several experts in the field, addressing topics such as:

Resource Automation
Desktop Virtualization
Big Data
Application Modernization
Security
Data Center Migration

Microsoft's cloud has been standing out more and more in the market and you need to stay on top of this content! Register for free at: https://bit.ly/AzureRS-2
Great opportunity to acquire knowledge and network.