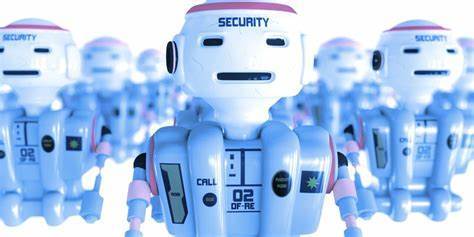 Heyy Everyoneee,
I want to share with you some exciting news about a new security product from Microsoft: Microsoft Security Copilot.
Microsoft Security Copilot is a generative AI assistant that helps security professionals detect, investigate, and respond to threats faster and more effectively. It uses OpenAI's GPT-4 large language model and Microsoft's security-specific model to provide intelligent guidance based on 65 trillion daily signals from Microsoft's global threat intelligence!!!
Security Copilot is like having an expert partner by your side, who can answer your questions in natural language, synthesize data from multiple sources into clear insights, and give you step-by-step instructions for mitigating risks. You can use Security Copilot for incident response, threat hunting, and security reporting.
For example, if you suspect an ongoing attack on your network, you can ask Security Copilot something like "How do I find out if any of my devices are compromised by SolarWinds?" and it will give you a list of relevant queries to run on your security tools, such as Microsoft Sentinel, Microsoft Defender, and Microsoft Intune. It will also show you the results of those queries and explain what they mean. Then, it will suggest actions to take to contain and remediate the attack, based on proven tactics from real-world security incidents.
Security Copilot can also help you proactively hunt for threats that might be hiding in your environment. You can ask it questions like "What are some common indicators of compromise for ransomware?" or "How do I detect lateral movement in my network?" and it will generate hypotheses and queries for you to test. It will also give you predictive guidance to help you anticipate an attacker's next move and harden your defenses.
Finally, Security Copilot can help you create security reports that summarize your work and communicate your findings to stakeholders. You can ask it to generate a report based on your queries and actions, or give it a topic and some keywords to write about. It will produce a concise and informative report that highlights the key points and recommendations.
Security Copilot is not perfect. It can make mistakes or give incomplete or inaccurate answers. But it is a learning system that improves over time with user feedback. It also respects your privacy and security. Your data is protected by the most comprehensive compliance and security controls in the industry. It is never used to train other AI models.
I think Security Copilot is a game-changer for security professionals. It empowers us to move at the speed and scale of AI, simplify the complex, catch what others miss, and address the talent gap. It is currently in preview and available for enterprise customers. If you want to learn more about it or sign up for the preview, you can visit https://www.microsoft.com/en-us/security/business/ai-machine-learning/microsoft-security-copilot.
Thanks for reading!!!
Stay safe!