Hi guys,
In this blog post, I want to share with you some exciting news about a new feature that we have recently added to our Azure platform: support for HANA instance snapshot integrated with backint logs.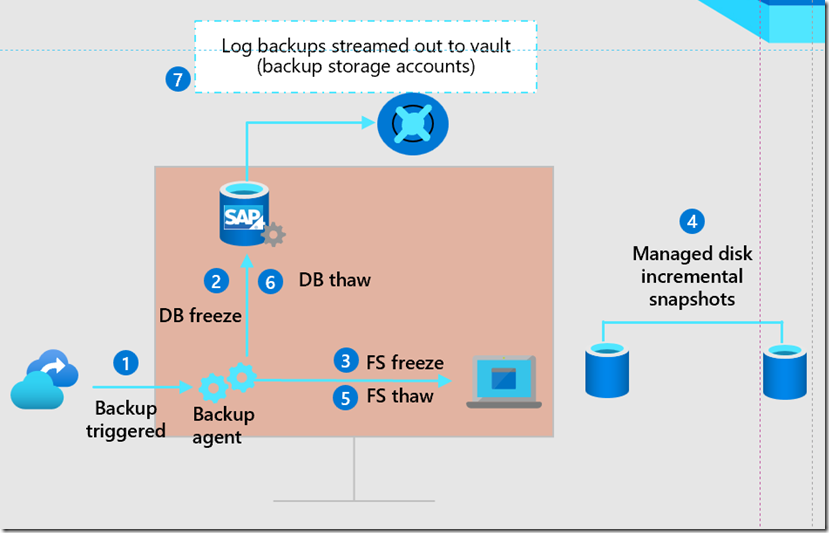 What does this mean? Well, if you are running SAP HANA on Azure, you can now take advantage of the native snapshot capability of Azure to create point-in-time copies of your HANA database, and also leverage the backint interface to backup and restore your HANA logs to Azure Blob storage.
This feature provides several benefits for HANA customers on Azure, such as:
Faster and more efficient backup and restore operations
Reduced storage costs and network bandwidth consumption
Improved availability and disaster recovery options
Simplified backup management and automation
To use this feature, you need to have the latest version of the Azure Linux Agent (2.5.0.2 or higher) installed on your HANA VMs, and configure the backint parameters in your HANA global.ini file. You also need to create a storage account and a container in Azure Blob storage to store your HANA logs.
For more details on how to set up and use this feature, please refer to the official documentation here: https://docs.microsoft.com/en-us/azure/virtual-machines/workloads/sap/hana-backup-restore-snapshot.
Thank you for reading!